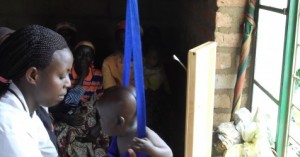 — June 2012 —
Food For Famine Society purchased Plumpy Nut, a RUTF product for children suffering for severe malnutrition, to be shipped to Burundi via World Vision Canada.
Plumpy Nut is supporting the scale up of FARN and CMAM project that is being implemented through collaboration with UNICEF. The implementation is taking place in Karuzi and Muramvya, the only 2 provinces where the CMAM approach is not yet implemented.
The RUTF is being used to support 5 health centers in Muramvya and 7 health centers in Karusi (1 per commune ) where OTPs (Outpatient Therapeutic Program) will be established.
World Vision Burundi has already established 4 pilot sites (2 in Muramvya and 2 in Karusi) which are located near WV ADPs (Area Development Program) and the Plumpy Nut is being used in these 4 health centers (OTP sites).
Here are some stats as of May 2012:
Number of children already admitted in OTP : 285
Quantity of RUTF already used: 36002 sachets (240 boxes)
Remaining boxes of RUTF will be used throughout the project this year
PICTURE CAPTIONS:
OTP site, supported by WVB at Kiganda health center
The referral health centre for the severe malnourished children from the WV Mushikamo ADP