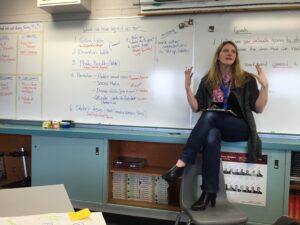 We are very excited to be building our World Food Day Canada event curriculum for BC classrooms, starting in School District #35 in Langley, B.C.  The students at Aldergrove Community Secondary School are actively engaged and building the foundation for their first event this April.  Food For Famine Society is supporting their efforts by providing:
leadership team of volunteer Kwantlen Polytechnic University students
resources, videos, presentation materials
industry speakers
supporting materials, product samples of Ready-to Use Therapeutic Food (RUTF)
Event bracelets & T-shirts
Banners, posters and signage
Social Media and marketing support
As the launch event unfolds and we tweak and fine tune our offering, we will be posting those resources and guidelines here.
Be sure to check back regularly and feel free to contact us at info@foodforfamine.org for more information.
Reading Materials & Resources:  
Give Where You Live  – Telus & Feed The Children, 2013