April 2, 2015
From the start of our student involvement just two weeks ago, the students here at ACSS are making strong progress. Last week we managed to fill all of our required volunteer positions with students from the Global Education and Leadership Classes. We have started to increase awareness throughout the school with the help of our bracelet challenge.

What is the Bracelet Challenge?
The Bracelet Challenge involves sharing the World Food Day signature blue and green bracelets amongst students and taking a creative photo with them. The student submitted photos must be posted to the event host's designated social media platforms using the hashtags: #UnitedAgainstHunger #AgainstHunger #AgainstPoverty #WorldFoodDay2015
Find them on Facebook at Food For Famine Society and on Instagram & Twitter at FoodForFamine. Let's see YOUR photo!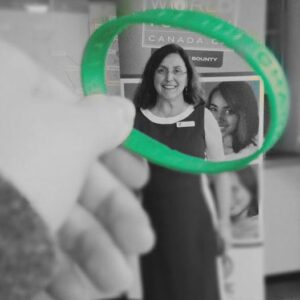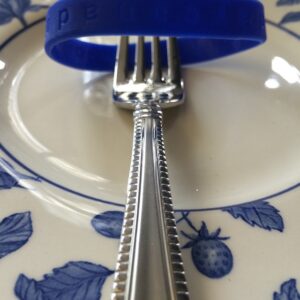 This week we began planning the event logistics and putting them into action. As it stands so far we will kick off our event with a group of Japanese youth dancers, coming to us straight from Japan!
After the initial launch presentations, our 2 amazing main speakers will be sharing the stage. We have one local speaker and one global speaker sharing their personal journeys with hunger and poverty. Prepare to be moved!
We will also have exhibitors booths from the students and various local organizations to answer questions and provide materials.
Stay tuned weekly for the latest information and updates!
Jordan Redlin
ACSS Student Ambassador
——————————————————————————————————
 Kids Doing Amazing Things!
(excerpt from Student Success Magazine,March 2015)
Many within the Langley School District are annihilating all the stale stereotypes.  To wit, Aldergrove Community Secondary School's Global Education & Leadership Classes, under the direction of teachers Brooke Leary and Nadine Lutejin, will be hosting, leading, planning, organizing and executing the upcoming United Against Hunger & Poverty event at their school on April 9. The students will be doing all the planning, public speaking, team-building, networking, and marketing.  This event will be the first in the Langley School District and will be used as the template for future World Food Day events.
Watch this blog for followup posts from the students themselves as they execute this amazing event!
You can also the full article in the current issue of Student Success magazine.