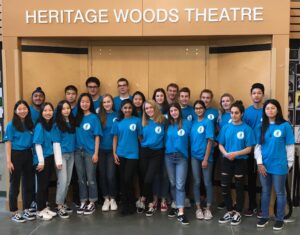 GLOBAL EVENTS:
Canada:  Heritage Woods Secondary School #Move4MANA Event. Heritage Woods Students in Port Moody, British Columbia, will launch their 2nd Move 4 MANA challenge on the Active for Good App. (Learn more about the initiative via Global TV)
Additional Activities Around The World:
Rise Against Hunger will organize a meal packing event across several states and countries. Will send update once locations and times are available.
Kate Urbank from Food Rescue US highlighted the DC Food Recovery Week taking place from October 13-20.
The Community Food Rescue Week Montgomery County will also take place from October 13-20.
Global Citizen will organizing high level events in Kenya and Zambia on World Food Day, and will be building government commitments for SDG 2 in the lead up to the Global Citizen Festival Mandela 100 in South Africa on 2 December 2018.
Oxfam will promote its Eat for Good campaign featuring Oxfam's guide to shopping and eating sustainably.
UNA-USA will mobilize it's chapter to support the World Food Day resolution.